Forever Living Products used for Arthritis/Rheumatism problem
Forever Living Products used for Arthritis/Rheumatism problem: The delicious flavor is totally natural, prepared from a blend of Fresh Aloe Vera, Glucosamine Sulfate and Chondroitin Sulfate and we added MSM and high quality sourced of Vitamin C which are helps your healthy movement and joints functions. Strong  antioxidant and multiplies its result. All ingredients are has been found nature , contain bioflavonoids which act as anti-inflammatory and anti-oxidizing agents. Also recommended for boost  immune, powerful of vitamin and antioxidant drink of vitamin, minerals and aloe vera.
Active HA Nutritional Supplement.
natural blend of  beneficial Turmelic, Ginger Oil and Hyaluronic Acid ( HA-low molecular weight hyaluronic acid) which are very important element to promote healthy proper joints function. Helps to avoid Rheumatoid Arthritis and other inflammatory bone diseases. When we age our bones produce less HA what is important element for  their natural lubrication. Our Active HA nutritional supplement helps to promote lubrication that  ensures motion more easier and  healthier.
Aloe Vera Heat Lotion Supplementary helps : Forever Living Products used for Arthritis/Rheumatism problem
rubbing in into sore area eases inflammation and pain. This rich emollient lotion contains deep heating agents to make it the ideal massage companion for tired muscles and dry skin. Aloe Heat Lotion is a pH-balanced, lubricating lotion designed for a soothing, relaxing massage. The deep penetrating power of Aloe Vera will help soothe your muscles after sports or hard workouts!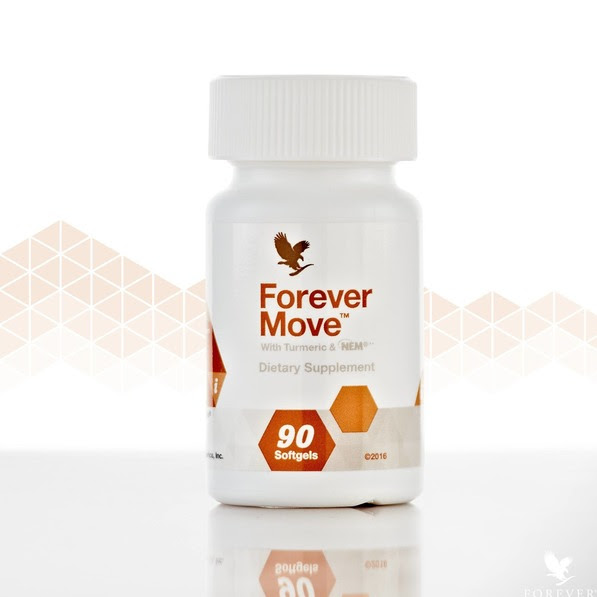 A Natural Solution for Supporting Healthy Muscles & Joints
– Delivers quick and confirmed results in as little as 7-10 days
– Contains two patented ingredients for joint health
– Nearly 5x more clinically effective than glucosamine and chondroitin
The ability to move is often something we take for granted until that ability is decreased, or limited. Move freely and support joint comfort and flexibility with Forever's latest and most clinically advanced joint and muscle supplement, Forever Move™. Forever Move™ features a proprietary blend of two powerful ingredients not combined anywhere else in the world!
NEM®**, an all-natural food-sourced ingredient taken from eggs, delivers chondroitin, hyaluronic acid, glycosaminoglycans and key proteins like collagen. This patented ingredient has published studies that show it supports a healthy range of motion,enhances joint comfort and flexibility, promotes healthy cartilage, decreases stiffness in muscles and joints and promotes fast recovery from exercise – basically everything your joints have been begging for! We further increased the benefits in this breakthrough formula by adding curcumin from turmeric – and not just in any form – but a version, BioCurc®***, that uses a proprietary,
patented emulsification technology.
Forever Living Products used for Arthritis/Rheumatism problem
This technology increases curcumin's bioavailability by 200% – allowing your body to absorb and utilize it more fully. This natural herb has been trusted for thousands of years to support joint health and provide antioxidant benefits. Today, curcumin is the subject of thousands of published studies looking to uncover each of its many benefits. By taking a trusted ingredient and bolstering its power, we've combined the best of science and nature. Whether you're an athlete at the top of your game, a weekend warrior, or just looking to enjoy more freedom in your everyday life, these two powerful ingredients will help
you get moving in three easy-to-take softgels. What are you waiting for?
The products cost #45,500.
To get 15% discount, pls contact us on +2348038934814 (Calls and Whatsapp)https://www.globalhealth.com.ng/forever-living-products-fastest-solution-to-fibroid-and-infertility/