All You Need to Know About Forever Living Products Natural Solutions: What makes FOREVER stand out and how does FOREVER compare with the competition?
BEST QUALITY
The one thing that puts FOREVER in the forefront is its commitment to only produce products of the best quality. FOREVER keeps in check its products from the plant right up to the customer, From its very own plantations through to processing, manufacturing and finally distribution of its products, FOREVER ensures that the efficacy and potency of its aloe vera is kept at maximum levels through measures such as 100% organic farming, non-utilisation of pesticides, patented stabilisation process, gygienic manufacturing environment and strigent quality controls.
INGREDIENT
Aloe vera is always the main basic ingredient in FOREVER's aloe products; not just merely a few drops of it as is found in many competing brands. While there are over 300 known species of aloe, only 4 types are found to have beneficial properties for consumption. Of the 5, the Barbadensis Miller species is recognised to be the most potent. FOREVER plants and uses only mature leaves of this species in its products, an assurance that only the best and fully potent aloe is harvested for use.
For more details, please refer to the known constituents of aloe vera and their beneficial properties.
100% STABILISATION
The bioactivity of the Aloe will decrease drastically within a few hours after being harvested due to enzymatic activities. Our patented 100% stabilisation processes is able to maintain the bioactivity of the harvested Aloe, extending its usefulness significantly. Our 10% stabilized Aloe Vera has been tested to be essentially identical to raw freshly harvested Aloe Vera.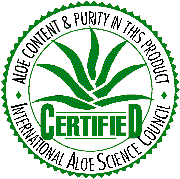 IASC SEAL
All FOREVER's aloe products carry the Seal of Approval of the International Aloe Science Council (IASC), the only recognised independent body formed to certify the purity of aloe vera. FOREVER occupies the pole position with more certified products than anyone else. FOREVER's products were also the first to obtain this Seal of Approval back in 1986. The above speaks for itsself the purity and quality of FOREVER's aloe vera and further enforces FOREVER's position as the World Leader in aloe vera.

KOSHER RATING
Kosher rating has been given to FOREVER products that meet rigid standards of purity and quality. To receive this important rating, a Rabbi representing a certified laboratory must inspect the plant operations, formula, processing steps and the ingredients. Only when it is determined that everything is in compliance with their very high standards is a rating granted. In many circles, products with a Kosher rating are looked upon as being of higher quality. There are many religious groups that use this symbol as their guide to safe and quality products.

CERTIFIED HALAL by The Islamic Society of California
Another award came from The Islamic Society of California who tested several products and certified that they met all the requirements for product quality and acceptability to the Society. These very high standards reflect FOREVER's attention to cleanliness and purity in all stages of manufacture and packaging.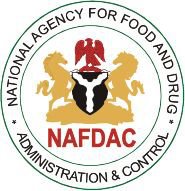 ALL OUR PRODUCTS ARE NAFDAC REGISTERED
FOR ENQUIRIES, CALL/WHATSAPP +234 803 893 4814