MANAGER IN 3-4 MONTHS
HOW TO BECOME MANAGER AS FLP DISTRIBUTOR: To achieve the prestigious manager level in 3-4 months, this is simply what you need to do.
Here are some of the proven methods to achieving manager level in FLP
You cannot overemphasize the importance of TEAMWORK!!!
Get a better and supporting team member who would encourage you, motivate your, support you and help you grow.
YOU CAN JOIN OUR TEAM OF SUCCESSFUL MEMBERS AND BECOME MANAGER WITHIN 4 MONTHS
1. Set up all your website, facebook and google adverts and do all I have told you to do. in the previous post. IF YOU NEED HELP, ALL 08038934814
In the first month doing this, you will definitely acquire nothing less than 5cc.
2. Share this concept with 10 serious minded friends. This you can do by talking to them one on one, or by sending this report to them.
3. I want to assume that you are able to do this same month that you started. I also want to assume that they will not start until the beginning of the following month.
So let's assume that you start in February, 2020.And you started sharing this idea with 10 people online and offline.By end of February, you would have made your own 5cc.And this 10 people comes in by first week in March.
4. You continue your Killer Selling Strategy into March and also mentor them to do so.You make your 5cc again in March, and each of them do same in March.By March ending, this is going to be the outlook of your selling system and rank.
February – you had 5cc – you become Assistant Supervisor
March – you had 5cc again.your ten people also had 5cc each making 55cc (50 + 5)
Since changing of ranks happen after 2 consecutive months (Feb & March in this case),you now have a total of 5cc (Feb) + 55cc (March)=60cc
This automatically makes you a Supervisor!
5. In April, you continue your Killer Selling Strategy alongside with your 10 people who by now also have their 10 people each.
Let's see what will happen.
5cc (you) + 50cc (your primary 10 people) + 500cc (your secondary 100 people) =555cc!!! – Only in April.
Since changing of ranks happen in 2 consecutive months (March & April), you will have:
55cc (March) + 555cc (April)= 610cc!
And you only need 120cc to become a MANAGER!
HOW TO BECOME MANAGER AS FLP DISTRIBUTOR
Let's see a very worst case scenario now.
Let's assume your secondary 100 people (your initial 10 bringing 10 people each using this approach which everyone would like to be part of), were just able to get 5 people each on board this opportunity.
You will still have 10 x 5people each =50.
if each of these 50 do their 5cc which is more than possible, you still get 250cc from them alone!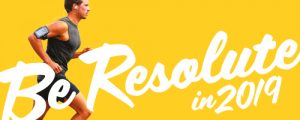 Let's look at the very, very, very worst case situation.
Let's imagine your secondary 10 people could only do 1 person each who does 5cc in the month of April.
That will give us 5cc (you), 50cc (from your primary 10people), 50cc (from your secondary 10people) = 105cc Plus what you had in March (55cc) = 160cc. You're Still Manager!
HOW TO BECOME MANAGER AS FLP DISTRIBUTOR
Do you think you have 10 people who are hungry for change?
Are you hungry for change yourself?
Are you also aware that you can even do more than 20 people using this Killer Selling Strategy?
Do you know you can start making millions every month before this year runs out?
Are you aware that once you become a Manager, you also stand the chance of qualifying for global trips across the world and also winning a car worth N3.5Million in the first category?
Would you neglect this opportunity because it is so cheap to get compared to the potential for wealth creation inside it? Well the choice is yours.
I am willing and ready to work with you to make this a reality.
The future is cheap for those who buy today.
IF ALL THE ABOVE LOOK DIFFICULT, MESSAGE ME DIRECTLY FOR ASSISTANCE
Happy People Tend to Be Healthy People – Make Money While You Live Healthy.
YOU CAN ALSO JOIN OUR TEAM OF SUCCESSFUL MEMBERS AND BECOME MANAGER WITHIN 4 MONTHS
Let's get started Now.
Direct all inquiries to: admin@flpstore.com.ng, whatsApp/call: 08038934814