HER FERTILITY BOOSTER
Fertility Boost Supplement For Couples: Lose weight if you need to, as body fat can produce estrogen, and too much estrogen can impair your ability to conceive. Being too thin is another cause of infertility in women. Without enough body fat, you may not ovulate normally. Add more healthy ingredients to your diet – lean protein, whole grain foods and good fats such as olive oil.
Stock up on ROYAL JELLY
Forever living Royal Jelly is what the Queen Bee eat. It is what makes her physically and reproductively different from the other bees. Royal Jelly helps to balance hormones, provides superior nutrition which can be helpful to improve the quality of the ovum (eggs).
HIS FERTILITY BOOST – Fertility Boost Supplement For Couples
Say yes to ZINC & SELENIUM
Take supplements that contain Zinc, as this mineral boosts your testosterone level, increases your sperm count and helps to give sperm some extra oomph. Studies suggest that men who take selenium daily for a three-month period experienced a marked increase in sperm motility (swimming ability), thus improving fertility in men.
Sperm cells can be protected with antioxidants such as Vitamin C twice a day. Antioxidant work by blocking the action of free radicals that cause cell damage throughout the body.
COUPLE'S FERTILITY BOOSTERS
Conception can happen only during the most fertile period of the ovulation cycle. Having regular ovulation (as can be estimated based on previous menstruation periods) can be helpful, as the couple can more easily time their sexual activity.
Invest In A Good Quality Supplements
Infertility in men and women may be linked to nutrient deficiency. It is important to bear in mind that it takes at least 3 months for immature eggs in ovaries to mature enough to be released during ovulation. In men, it takes about 3 months for sperm cells to be fully mature. Besides having good meals, invest in a good quality supplements.
Fertility Boost for him:
Aloe Vera Gel

Contains more than 200 nutrient compounds, including vitamins, minerals, enzymes, and amino acids that are essential for good health. Aloe Vera Gel is great for healthy digestion and helps improve nutrient absorption.

Forever Multi Maca
Can help to improve blood circulation. When the blood circulation is good, male reproductive health will be improved as well.
Forever Bee Pollen
Provides Zinc the essential mineral for sperm health. Bee Pollen also helps to improves men's energy level.
Vitolize Men
Consists of proprietary blends of herbs including Saw Palmetto, Pygeum, Pumpkin Seed and Vitamins C, D, E, minerals such as Selenium and Zinc, antioxidants Quercetin and Lycopene that help to maintain men's overall health as well as to main optimal prostate health and testicular function.
Fertility Boost for her:
Aloe Berry Nectar

Contains Cranberry Extract that helps in hormonal balance, thus improving the regularity of ovulation.

Forever Multi Maca
Contains Vitamin C and Citrus Bioflavonoids, thus providing antioxidants to protect the ovum from free radical damage.
Forever Royal Jelly
Helps to regulate hormonal change and improve reproductive health.
Vitolize Women
Consists of proprietary blend of botanicals including Passionflower and Schizandra Berry that supports overall women's well-being and balance hormones. Magnesium, Vitamin C and B vitamins provide nutritional support for hormonal balance
Fertility Boost Supplement For Couples
FOR ENQUIRIES: CALL/WHATSAPP MR EZEKIEL ON

+2348038934814
WE CAN DELIVER TO YOUR DOORSTEP ANYWHERE IN THE COUNTRY.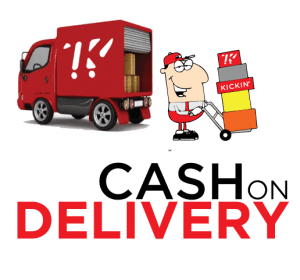 Forever Living 3-in-1 Premature Ejaculation & Weak Erection Natural Solution